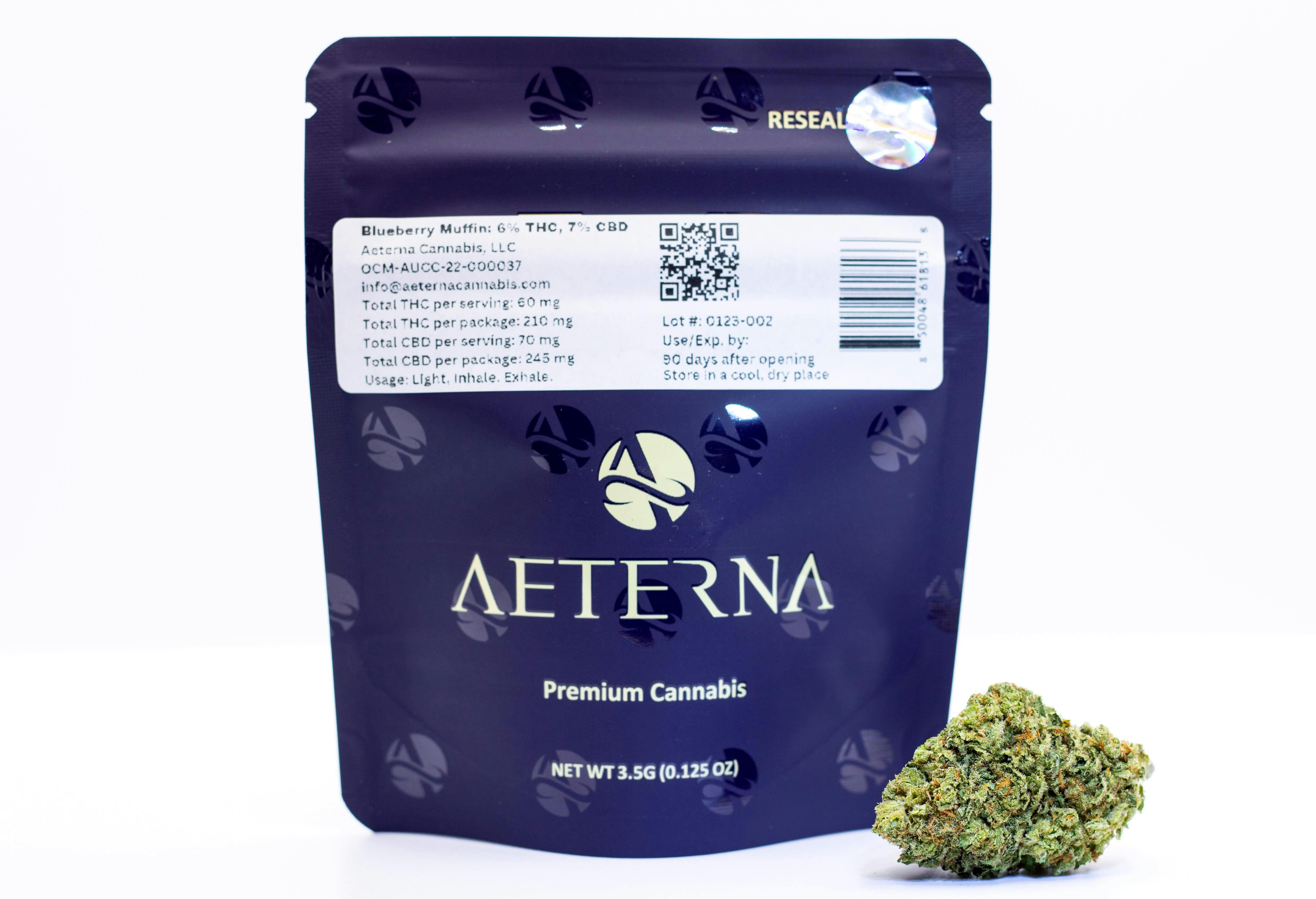 Brand: Aeterna
Aeterna | Blueberry Muffin
Indica (80/20)
6% THC : 7% CBD
Blueberry X Purple Panty Dropper
Flavor Profile: Notes of berries and other ripe fruits are present at
first while having sweet, pastry-like flavors of vanilla and sugar.
This cultivar smells like a fresh blueberry muffin. The dominant
terpenes are Myrcene and Caryophyllene.
Effects: With its classic calming effects, this cultivar is best enjoyed
at night while winding down. Great for those wanting to release
their stress from the day or those having trouble sleeping.
Effects
CalmRelaxedHappyClear Mind