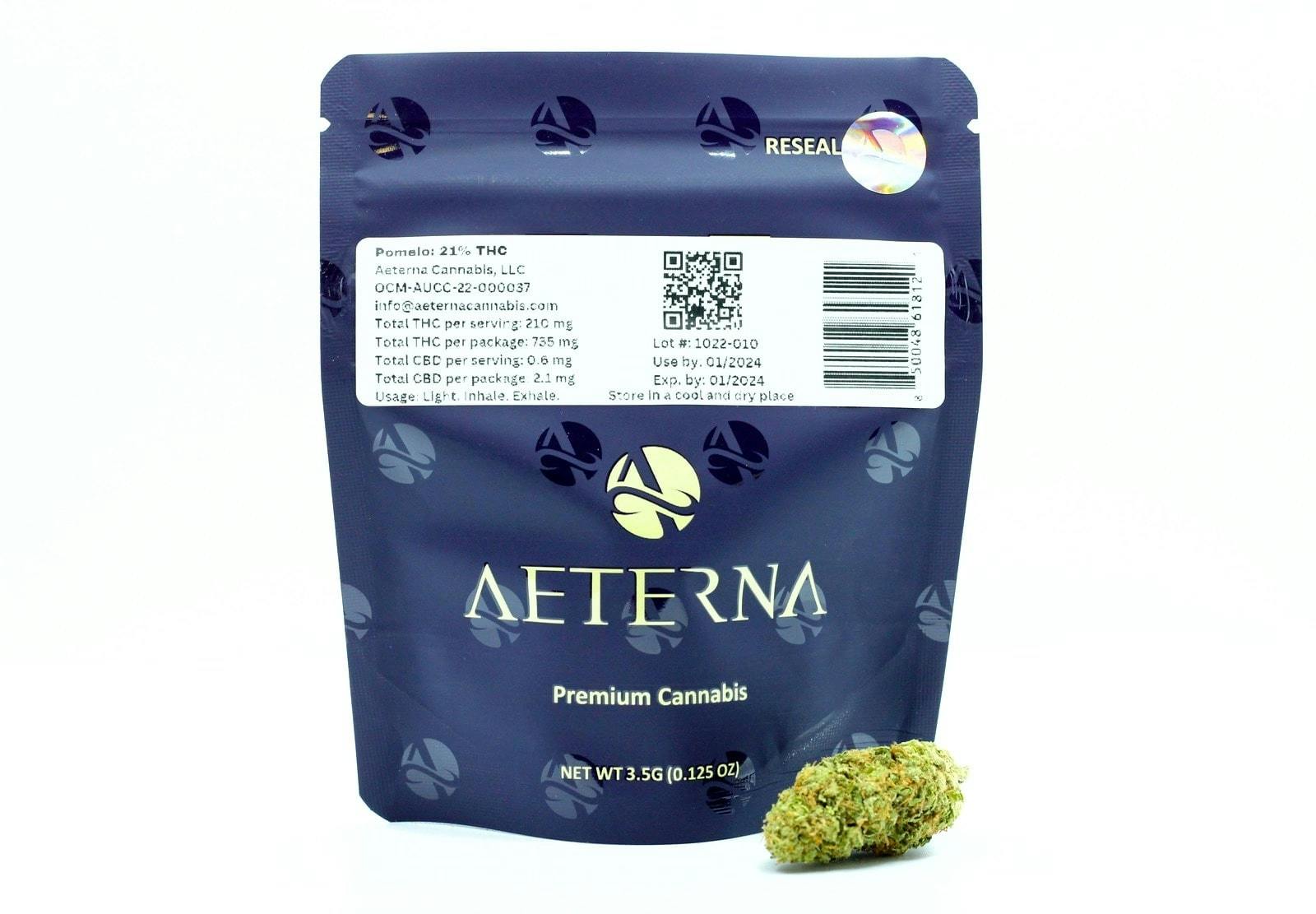 Brand: Aeterna
Aeterna | Pomelo
21% THC
Flavor Profile: This cannabis has an aroma that is on par with fresh
mangoes and citrus fruits combined with cinnamon and herbs.
With Limonene and Bisabolol as its dominant terpenes, this
cannabis has citrusy and earthy flavors.
Effects: Pomelo has a combination of energizing and calming
effects. Perfect for those needing a little pick-me-up during their
mid-day activities.
Effects
CreativeEnergeticHappyClear MindUplifted