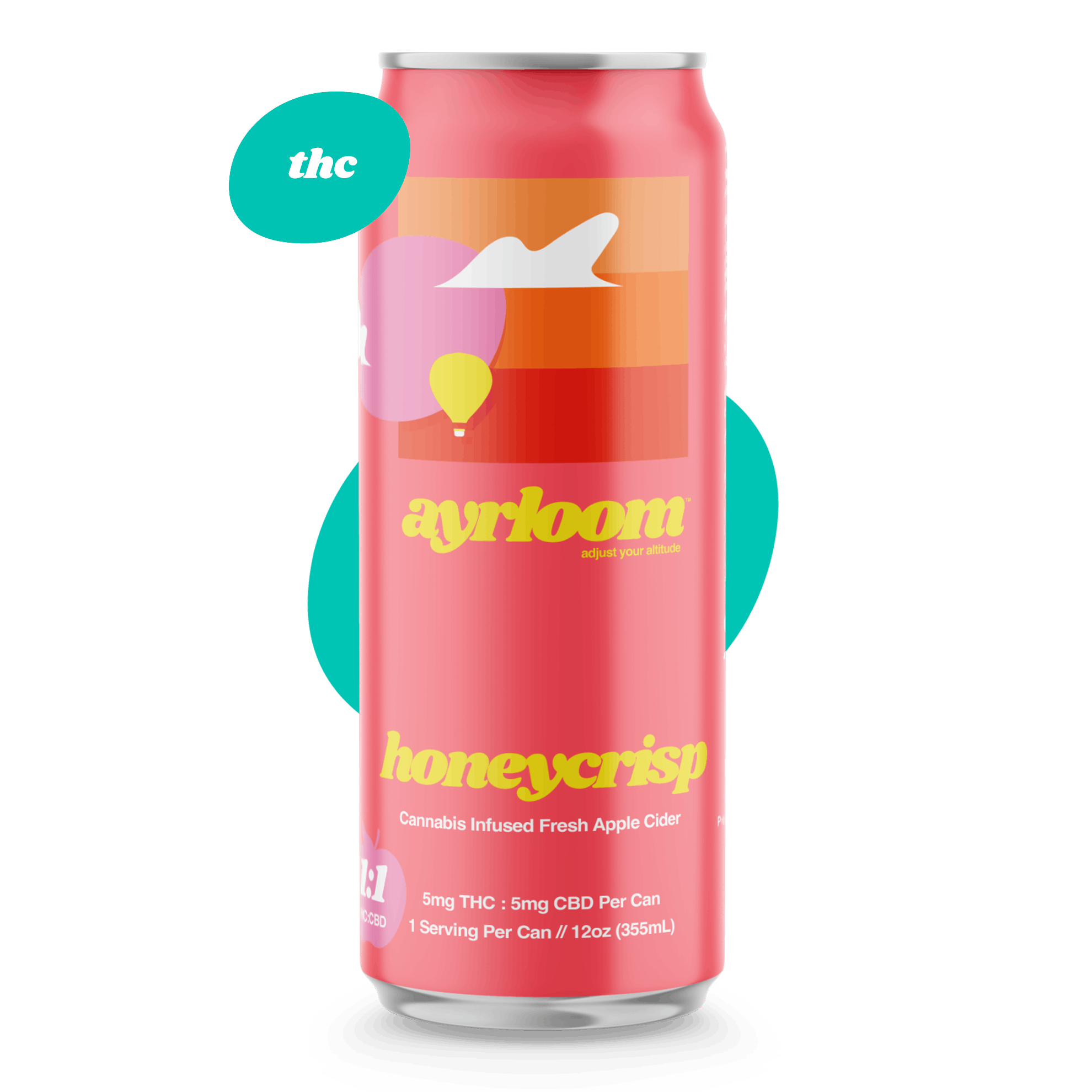 Brand: ayrloom
Ayrloom Honey Crisp Cider Single
GET A TASTE OF OUR 5TH GENERATION FAMILY ORCHARD WITH THE JUICY AND SWEET FLAVORS OF THE HONEYCRISP APPLE. NATURALLY SWEET BUT NEVER HEAVY, OUR CANNABIS INFUSED FRESH APPLE CIDER IS THE PERFECT WAY TO COOL DOWN. IT'S EQUALLY DELICIOUS SERVED HOT! TRY MULLING WITH CINNAMON OR NUTMEG TO CREATE A COZY SPICED CIDER IN THE COOLER MONTHS.
INGREDIENTS
FRESH CIDER, SORBATE, CANNABIS EXTRACT
INSTRUCTIONS
DRINK 1 CAN AND WAIT AT LEAST 1 HOUR TO FEEL EFFECT BEFORE CONSUMING MORE. BEST SERVED COLD. USE WITHIN 48 HOURS OF OPENING. SERVING SIZE: 1 CAN
Effects
CalmHappyRelaxedEnergetic
About the brand :
ayrloom
From the family that brought you Beak & Skiff & 1911 Established, ayrloom™ showcases the fifth generation's commitment to quality, innovation and sustaining over 1,000 acres of land in upstate New York. 110+ years of agricultural experience coupled with a passion for cannabis results in products that would make their great-great grandfathers proud. The team at ayrloom™ offers a full line of products to incorporate into daily routines, and they invite you to ADJUST YOUR ALTITUDE with them.