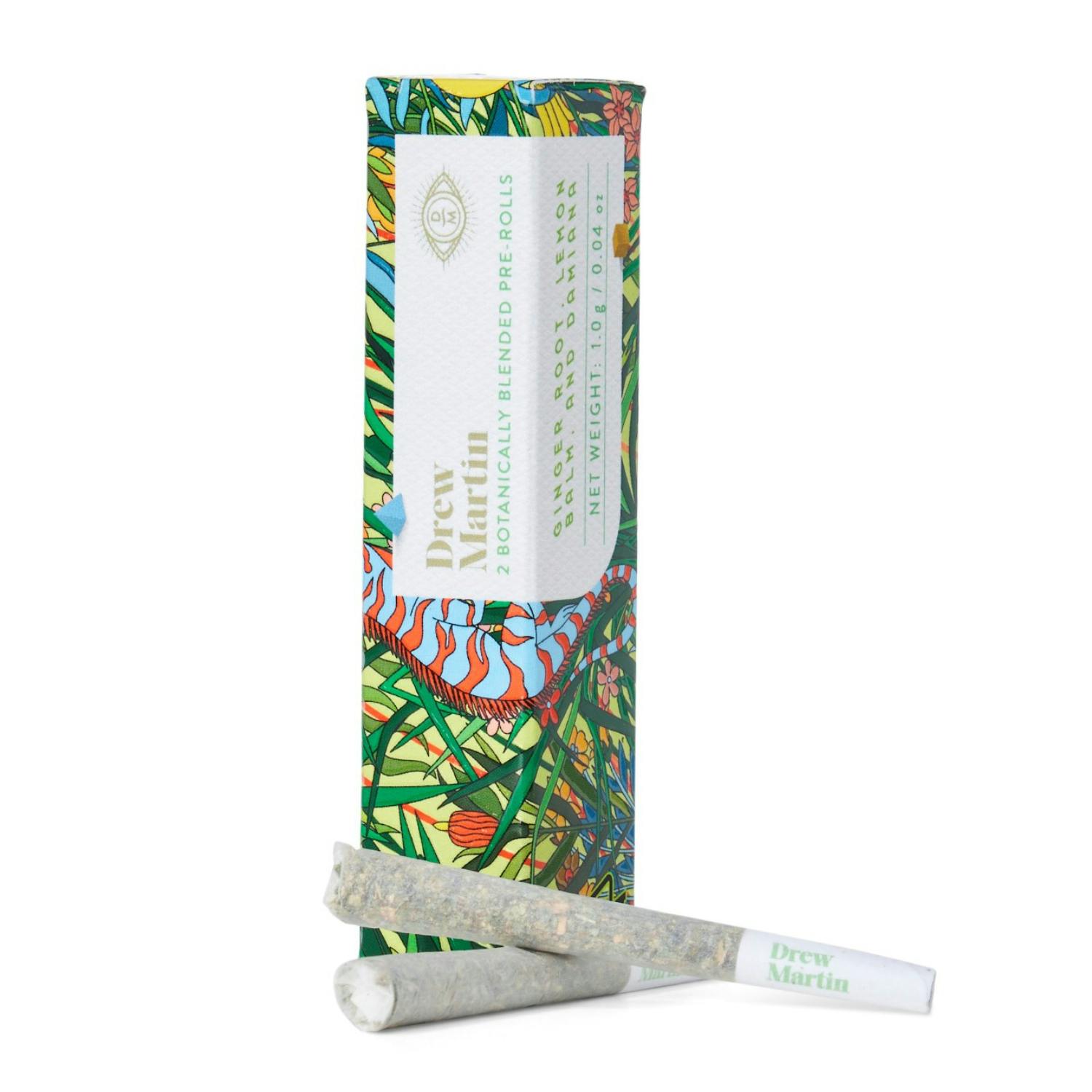 Brand: Drew Martin
Be Bright Sativa + Ginger 2-Pack (1.0g)
A burst of ginger grabs your attention. The bright spice collides with the citrus-driven sativa cultivar stimulating your mind and body. You find yourself on the dance floor and exhale, "Be bright."
• Sativa Cannabis for an energetic high
• Cannabis grown in the Hudson Valley
• Sessionably dosed: a smoother smoke and a gentler effect
Cultivar: RS11 (Pink Guava x OZK) a citrus-driven strain featuring a terpene profile high in limonene, terpinolene, and caryophyllene.
A curated blend of cannabis, ginger, lemon balm, and damiana. Formulated by Drew Martin, an award-winning mixologist and herbalist, to harness the power of plants through cannabinoids, terpenes, and botanicals.
Effects
CreativeEnergeticHappyUplifted
View Product Testing Data
Limonene
0%
Limonene
0%
Limonene is found in citrus rinds and is the second most commonly occurring terpene in nature. This terpene has been used in high dosages as a catalyst in topical products to allow other chemical compounds to pass through the skin for absorption in the blood.
Aromas
CitrusLemonHerbal
Potential Health Benefits
Cancer FightingAnti-anxietyAnti-depressionStress ReliefBrain FunctionGastrointestinalAnti-inflammatory
About the brand :
Drew Martin
A curated blend of sun-grown cannabis and globally inspired botanicals, Drew Martin created their pre-rolls to be shared among friends. They're expertly crafted to be unlike anything you've ever tasted and deliberately low dose so you're always in the room.
From overdue hangouts to everyday adventures, they're for any time you want to let loose and connect. It all comes down to doing what you enjoy with people you like. Here's to the good times – long may they roll.