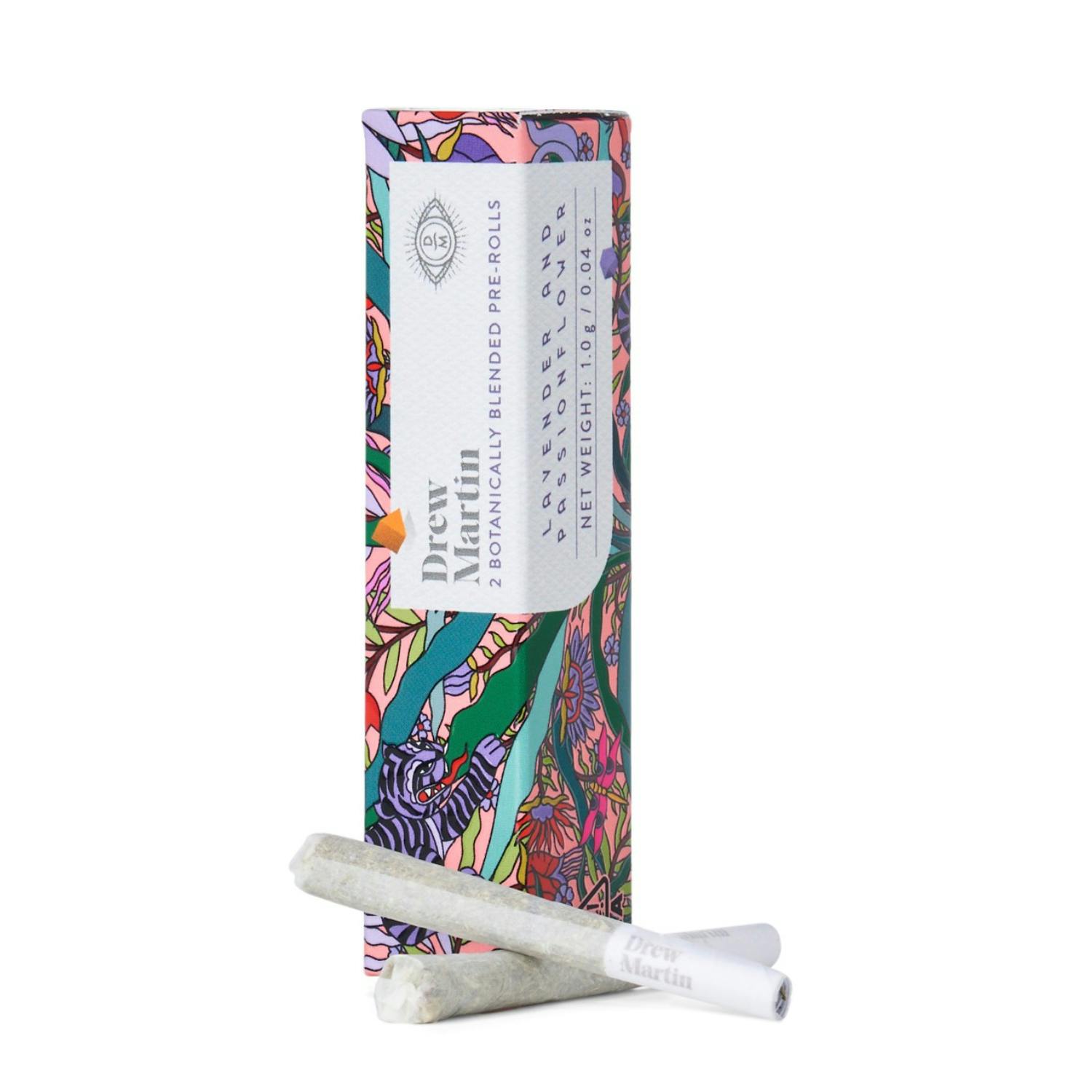 Brand: Drew Martin
Be Still | Indica + Lavender 2-Pack (1.0g)
The familiar scent of lavender surrounds you, transporting you to a place of relaxation. You feel yourself unwind as the indica cultivar melds with the restful properties of lavender and passionflower. You close your eyes and exhale, "Be still." • Indica Cannabis for a tranquil high • Sun & Earth certified cannabis from the Emerald Triangle • Lavender harvested from native fields in Washington State • Sessionably dosed: a smoother smoke and a gentler effect Cultivar: Team Cream (Strawberries & Cream x Cookies & Cream) a sweet indica cultivar featuring a terpene profile high in linalool, caryophyllene, and humulene. This curated blend of cannabis and botanicals was formulated by Drew Martin, an award-winning mixologist and herbalist, to harness the power of plants through cannabinoids, terpenes, and botanicals.
Effects
CalmRelaxedSleepy
View Product Testing Data
Linalool
%
Linalool
%
Linalool is a multi-use terpene that carries a strong calming effect as well as an ability to act as an anticonvulsant in epileptic patients. Found in the plants rosewood, coriander, & lavender, Linalool is a popular terpene commonly present in over 200 species of plants across the world. Linalool is a good addition to your terpene selection when looking for a little R & R.
Aromas
FloralHerbalLavender
Effects
Comfort
Potential Health Benefits
Anti-anxietyAnti-inflammatorySedativePain ReliefStress ReliefSleep aidCancer Fighting
About the brand :
Drew Martin
A curated blend of sun-grown cannabis and globally inspired botanicals, Drew Martin created their pre-rolls to be shared among friends. They're expertly crafted to be unlike anything you've ever tasted and deliberately low dose so you're always in the room.
From overdue hangouts to everyday adventures, they're for any time you want to let loose and connect. It all comes down to doing what you enjoy with people you like. Here's to the good times – long may they roll.