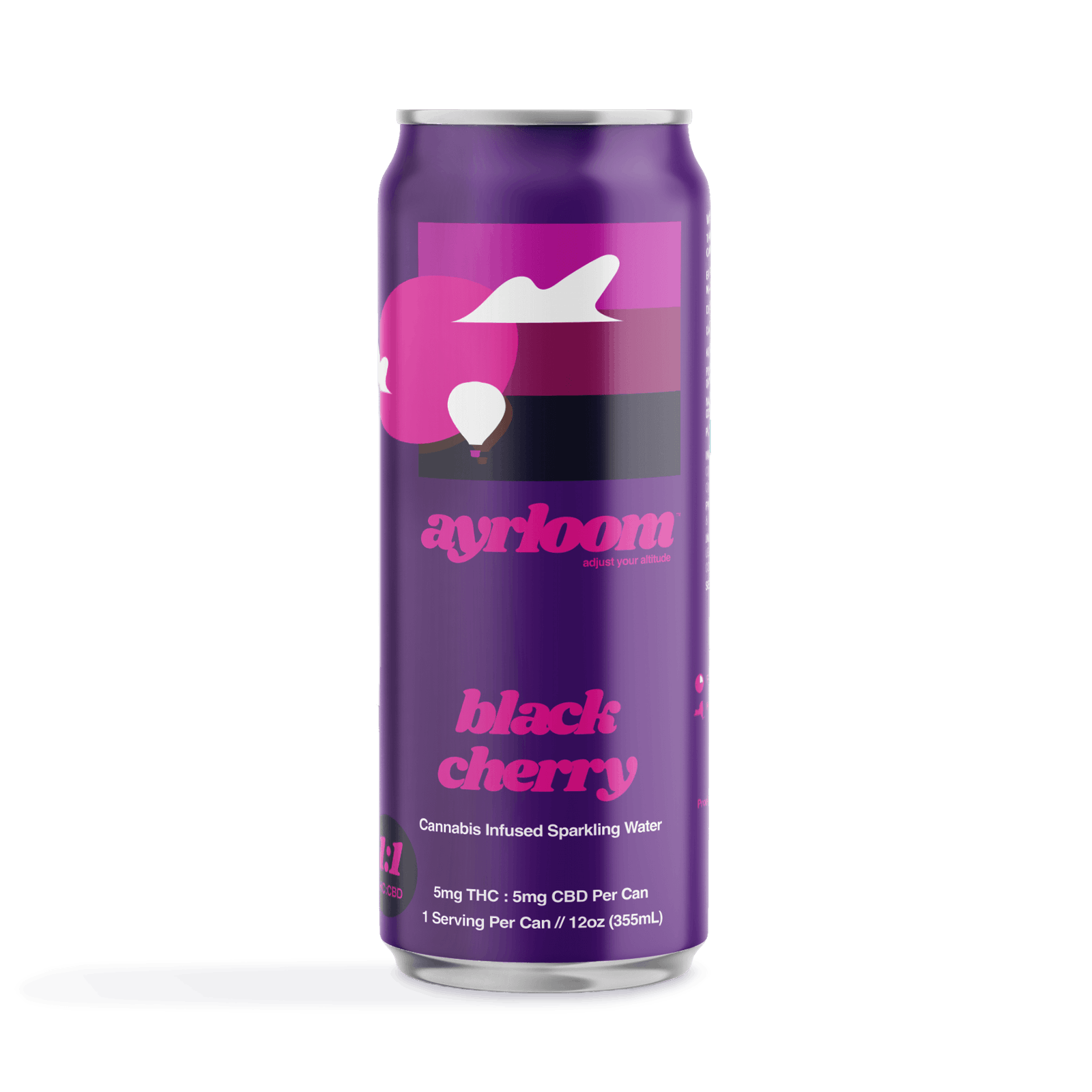 Brand: ayrloom
Black Cherry 1:1 Infused Sparkling Water Single
Electrifyingly crisp and slightly tart. Unexpectedly smooth and never too sweet, it packs a flavor punch with every sip!
INGREDIENTS
FILTERED WATER, CHERRY JUICE CONCENTRATE, CANNABIS EXTRACT, NATURAL CHERRY FLAVOR, ASCORBIC ACID, CARBONATION.
PROCESSING TYPE: ETHANOL EXTRACTION & DISTILLATION
INSTRUCTIONS
DRINK 1 CAN AND WAIT AT LEAST 1 HOUR TO FEEL EFFECT BEFORE CONSUMING MORE. BEST SERVED COLD. SERVING SIZE: 1 CAN
Effects
CalmEnergeticHappyRelaxed
About the brand :
ayrloom
From the family that brought you Beak & Skiff & 1911 Established, ayrloom™ showcases the fifth generation's commitment to quality, innovation and sustaining over 1,000 acres of land in upstate New York. 110+ years of agricultural experience coupled with a passion for cannabis results in products that would make their great-great grandfathers proud. The team at ayrloom™ offers a full line of products to incorporate into daily routines, and they invite you to ADJUST YOUR ALTITUDE with them.