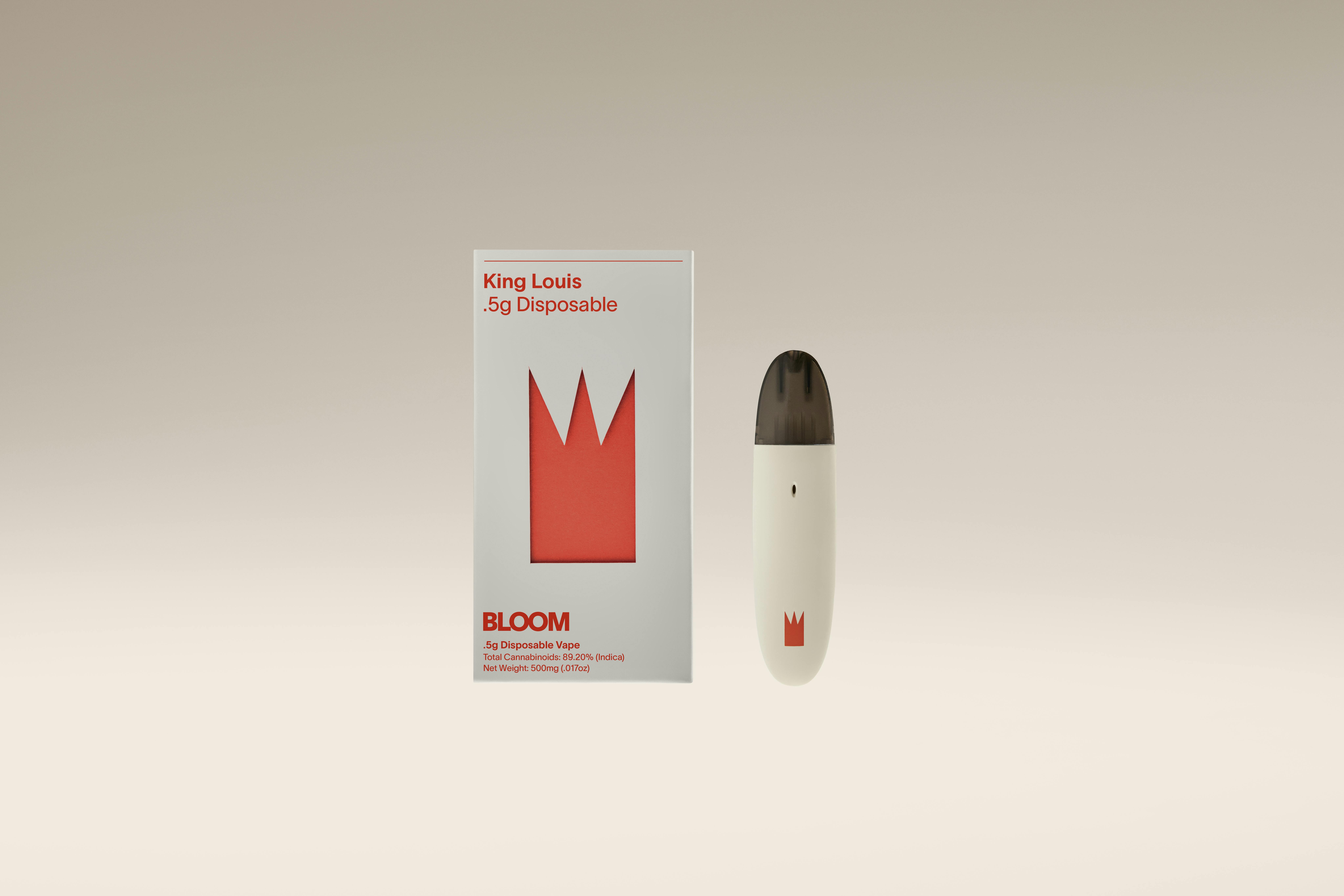 Brand: Bloom
Bloom | King Louis AIO
Bloom's King Louis XIII Cartridge is indica-powered and ideal for counting sheep. This mellow high isn't so much sleepy as it is powerfully relaxed, so you'll likely feel comfortable enough to snooze in your seat. It's a bit heavy for morning use, so save this for the evening or a late afternoon with an empty calendar. Wherever you land, make sure you take snacks with you.
Effects
CalmHappyRelaxedEnergetic
About the brand :
Bloom
Rooted in the industry for over a decade, BLOOM loves nothing more than classic cannabis strains.
But, their love for these strains has limitations. Constantly being on the move and living life, convenient products are essential to celebrate the small wins, uplift and reclaim the day.
BLOOM – an experience delivered in the most tasteful & practical way.