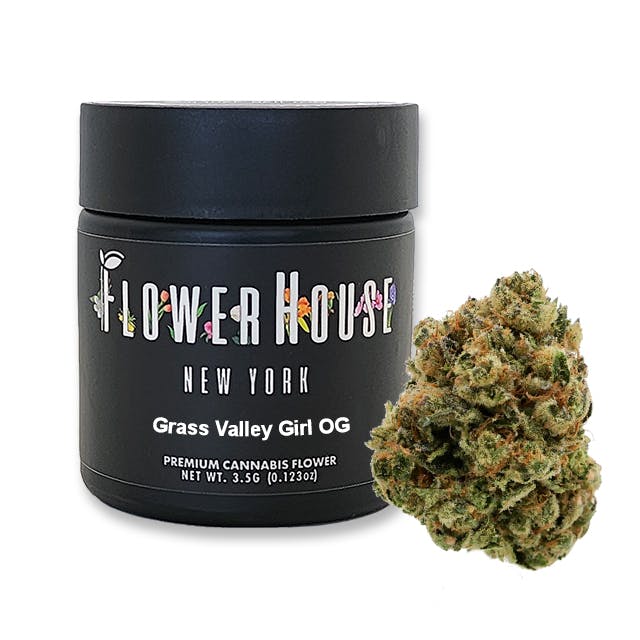 Brand: FlowerHouse
FlowerHouse | Grass Valley Girl OG
Sativa (60/40)
20.83% THC
EFFECTS: Relaxed, uplifting, social
FLAVOR: This full-bodied OG strain emanates pronounced gas and pine flavors. With a gradual come up, Grass Valley Girl OG will have you stoney bologna before you know it. Known to produce little miss chatterbox.
Effects
HappyCalmRelaxedEnergetic
About the brand :
FlowerHouse
FlowerHouse New York brings together decades of cannabis expertise to a bucolic, 40-acre property on the Wallkill river. Our primary objective is the cultivation of premium smokable flowers grown naturally under the sun.