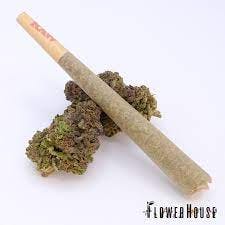 Brand: FlowerHouse
FlowerHouse White Cherry Gelato Blunt 2g
Hybrid 50/50
20.69% THC
Gelato X White Cherry
EFFECTS: Joyful, uplifting, intense body high
FLAVOR: Familiar to the experience of an OG, White Cherry Gelato is that and so much more. With its unique cocktail of tasty terpenes, you're in for a treat. Herby and earthy with a sweet citrusy undertone this strain is a hard hitter.
Effects
HappyCalmRelaxedEnergetic
About the brand :
FlowerHouse
FlowerHouse New York brings together decades of cannabis expertise to a bucolic, 40-acre property on the Wallkill river. Our primary objective is the cultivation of premium smokable flowers grown naturally under the sun.