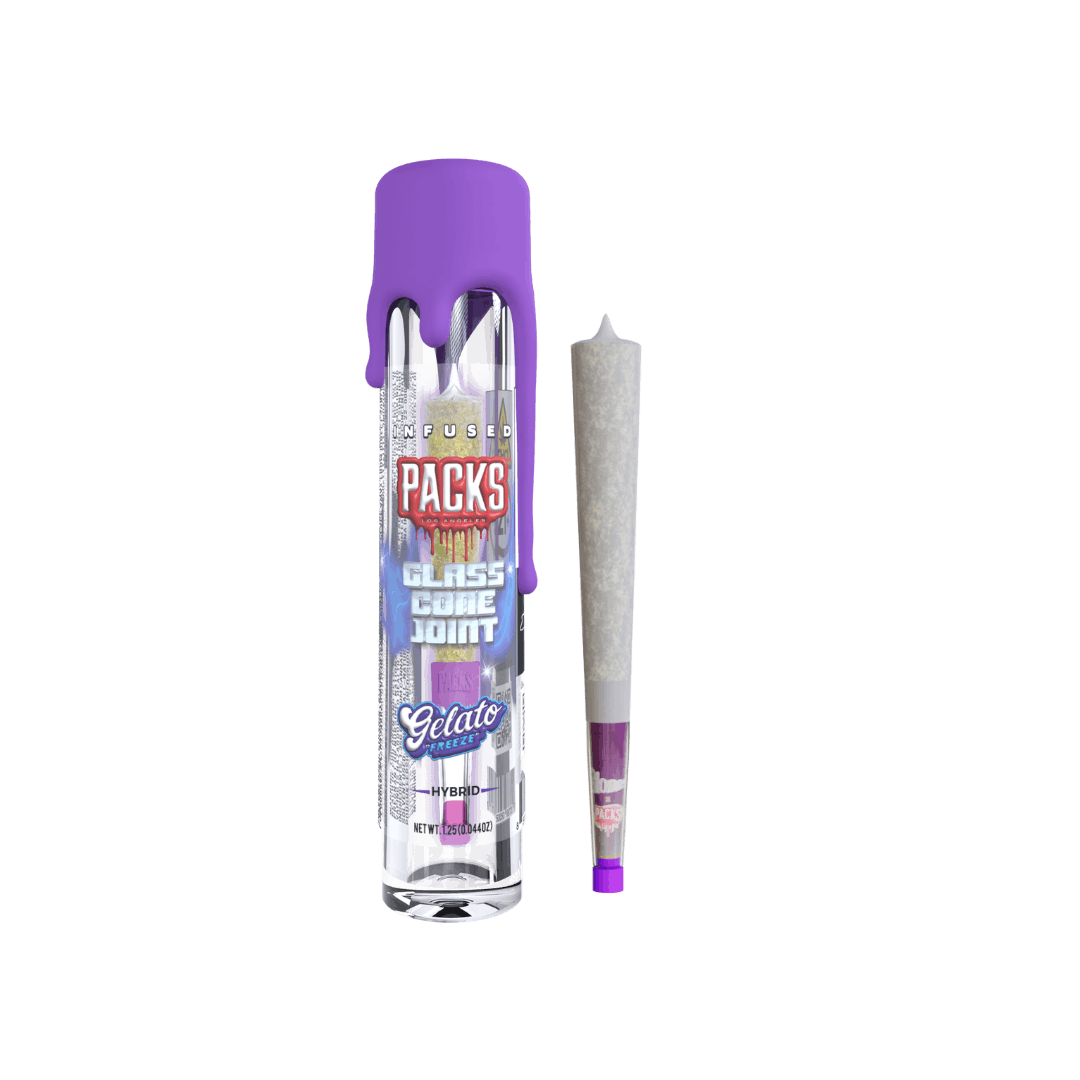 Brand: PACKWOODS
GELATO FREEZE | Joint | 2.5g
The epitome of luxury, simplicity, and freshness – a cone-shaped joint with our patented silicone freshness plug.
– Infused for Potency: Rolled with single-strain, high-quality extract for a more potent effect
– Premium Flower: artfully rolled with the highest quality indoor flower
– Glass Filter: Our USA-made glass filters provide a smoother, consistent draw from start to finish.
– Freshness Plug: Our patented silicone freshness plug keeps the flower fresh for maximum flavor.
Effects
CalmEnergeticHappyRelaxed
View Product Testing Data
Limonene
0%
Limonene
0%
Limonene is found in citrus rinds and is the second most commonly occurring terpene in nature. This terpene has been used in high dosages as a catalyst in topical products to allow other chemical compounds to pass through the skin for absorption in the blood.
Aromas
CitrusLemonHerbal
Potential Health Benefits
Cancer FightingAnti-anxietyAnti-depressionStress ReliefBrain FunctionGastrointestinalAnti-inflammatory
About the brand :
PACKWOODS
At Packwoods, We Roll Different. From the way we roll our blunts to the way we roll at our events, we always go above and beyond to show out for the cannabis community. We're a small group of cannabis connoisseurs, dreamers, and tastemakers who take pride in creating dope shit and sharing it with people like you.