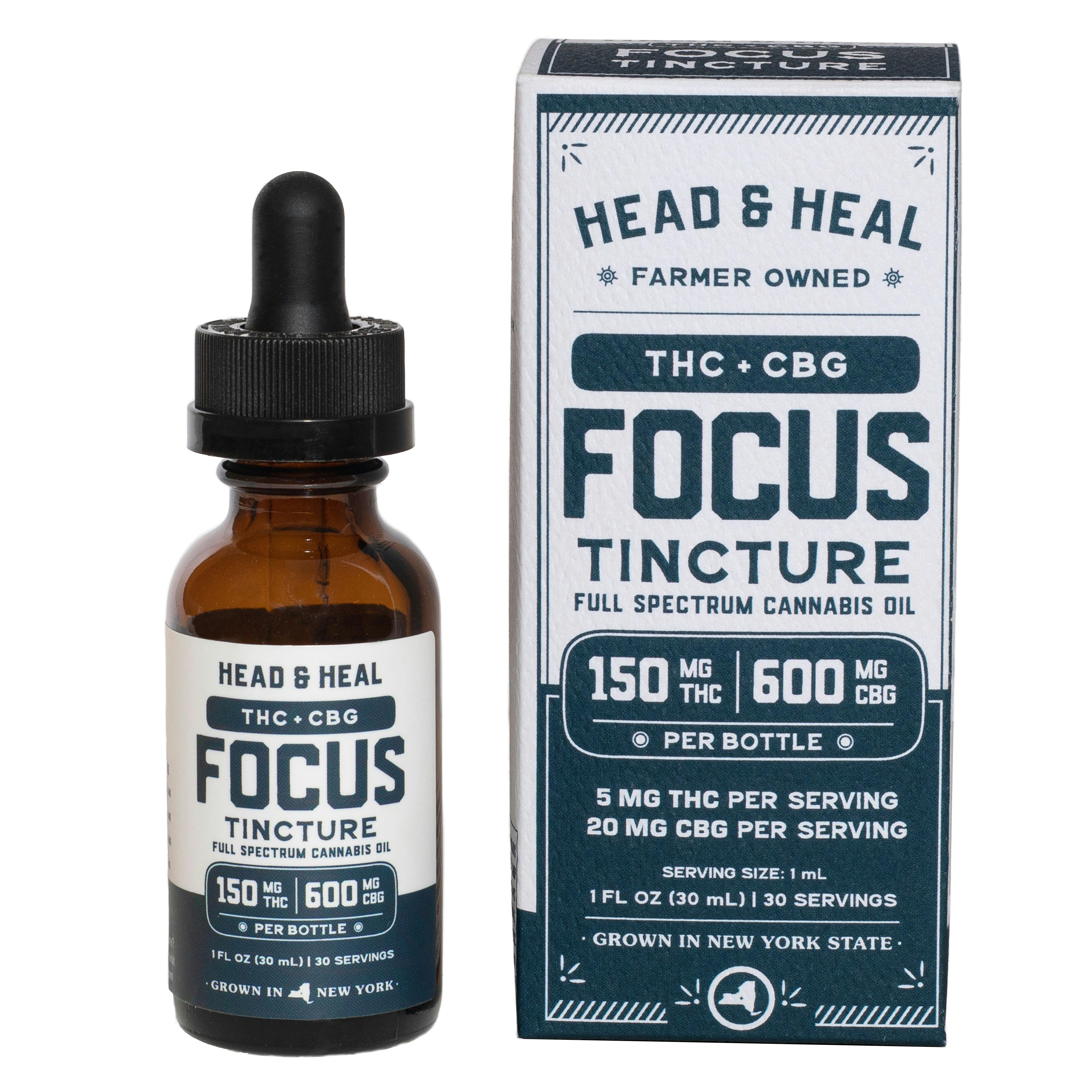 Brand: Florist Farms
Head & Heal | Tincture | (THC:CBG) Focus – 150mg
Ingredients: Organic MCT oil, cannabis extract
Your daily to-do list's best friend. A great alternative to coffee or energy drinks as a way
to naturally support mental clarity, focus, and creativity.
Precise-dosing information for every bottle is included on the side of each box. Simply
measure out your exact dose and drop directly into your mouth as needed throughout
the day for natural support in focusing your mind and calming your body.
Head & Heal makes sustainable, functional cannabis products to elevate your experience. Our
products are precisely dosed with specific cannabinoid blends to support you through whatever
life brings.
Effects
CalmRelaxedFocusedClear MindCreative
About the brand :
Florist Farms
Florist Farms, located in Cortland, New York, is all about responsible, organic farming. We grow over 100 types of organic vegetables and 60 cannabis strains. No chemicals or pesticides here – we're all about nurturing the land with cover cropping and smart crop rotation. Our goal is simple: make the soil better, not worse.
And when it comes to our products, we're into sustainability. You'll find our cannabis in eco-friendly packaging. Florist Farms isn't just a farm; it's a practical, down-to-earth example of regenerative agriculture. Welcome to our sustainable, straightforward approach to farming.