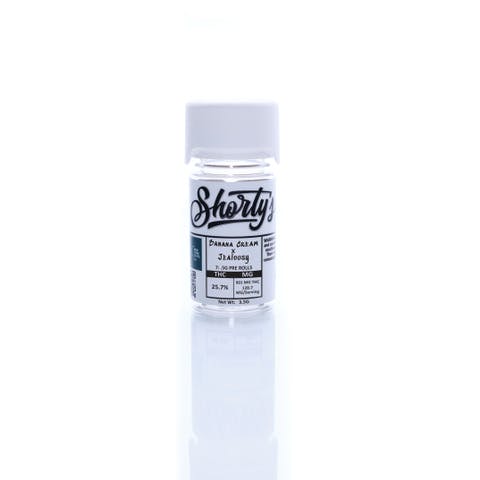 Brand: Heady Tree
Heady Tree | Banana Cream X Jealousy | (7pk) Pre-Rolls
A hybrid weed strain made from a genetic cross between Banana Cream Cake and 2022 Leafly strain of the year Jealousy. Banana Cream Jealousy is 19% THC, Banana Cream Jealousy effects includes relaxation, happiness, and being giggly. Banana Cream X Jealousy can be used when dealing with symptoms associated with anxiety, stress, and depression. Bred by Good Day Farm x Seed Junky Genetics, Banana Cream Jealousy features flavors like fruity, nutty, and diesel. The dominant terpene of this strain is myrcene.
Effects
RelaxedHappyCalmEnergetic
About the brand :
Heady Tree
Heady Tree is a vertically integrated cannabis brand with one focus in mind, quality. They produce cannabis that smacks.