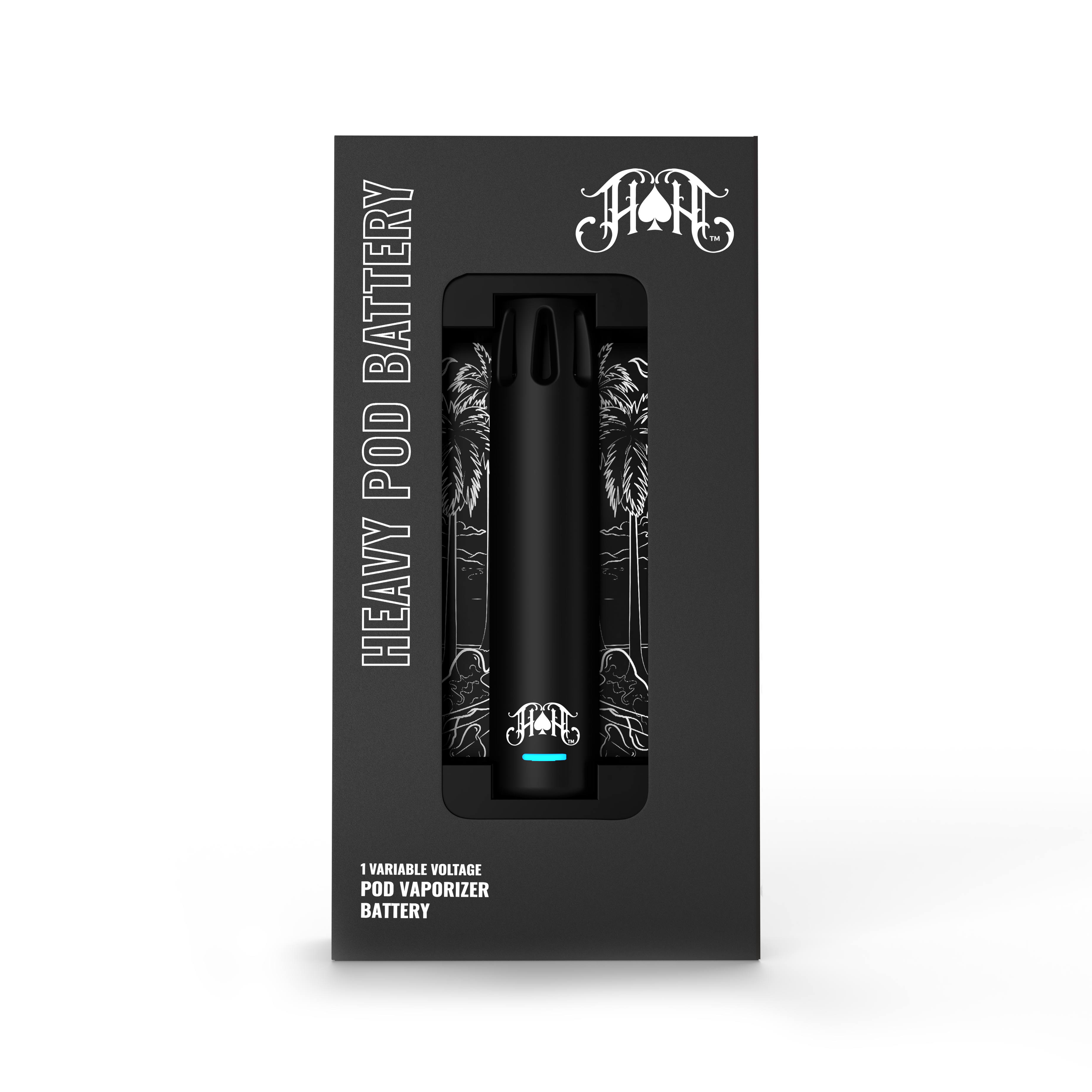 Brand: Heavy Hitters
Heavy Pod Battery – Matte Black – High Performance
High performance, low profile. Drawing on more than 26 years cannabis experience, this purpose-built platform represents the next generation of cannabis vape hardware. Incorporating 100% proprietary technology, the Heavy Pod System is custom tuned for our oils, creating truly elevated cannabis experiences.
The Heavy Pod Battery features a high capacity and variable voltage settings for all-day use.
Battery Features:
– Machined Metal Chassis: Constructed from solid billet aluminum and stainless steel, protecting your pod while standing up to heavy use.
– Ultra-Strong Magnetic Connection: Allows you to swap pods quickly and securely
– High Capacity Battery (420mAh): Eliminates the need for constant recharging. Features best-in-class cell construction and independent cell protections.
– Variable Voltage: Tuned specifically for Heavy Hitters oils.
– Type C Charging: Fastest possible charging speed and maximum compatibility with future charging standards.
About the brand :
Heavy Hitters
Heavy Hitters is the Original SoCal vape that gives smokers the best-tasting and most enjoyable high. With a proprietary blend of terpenes and a proprietary cannabinoid profile, these carts boast True Ceramic heating elements with Cold-Filtered distillate for clean taste and potency. Heavy Hitters gives you the freedom to be an original every day.