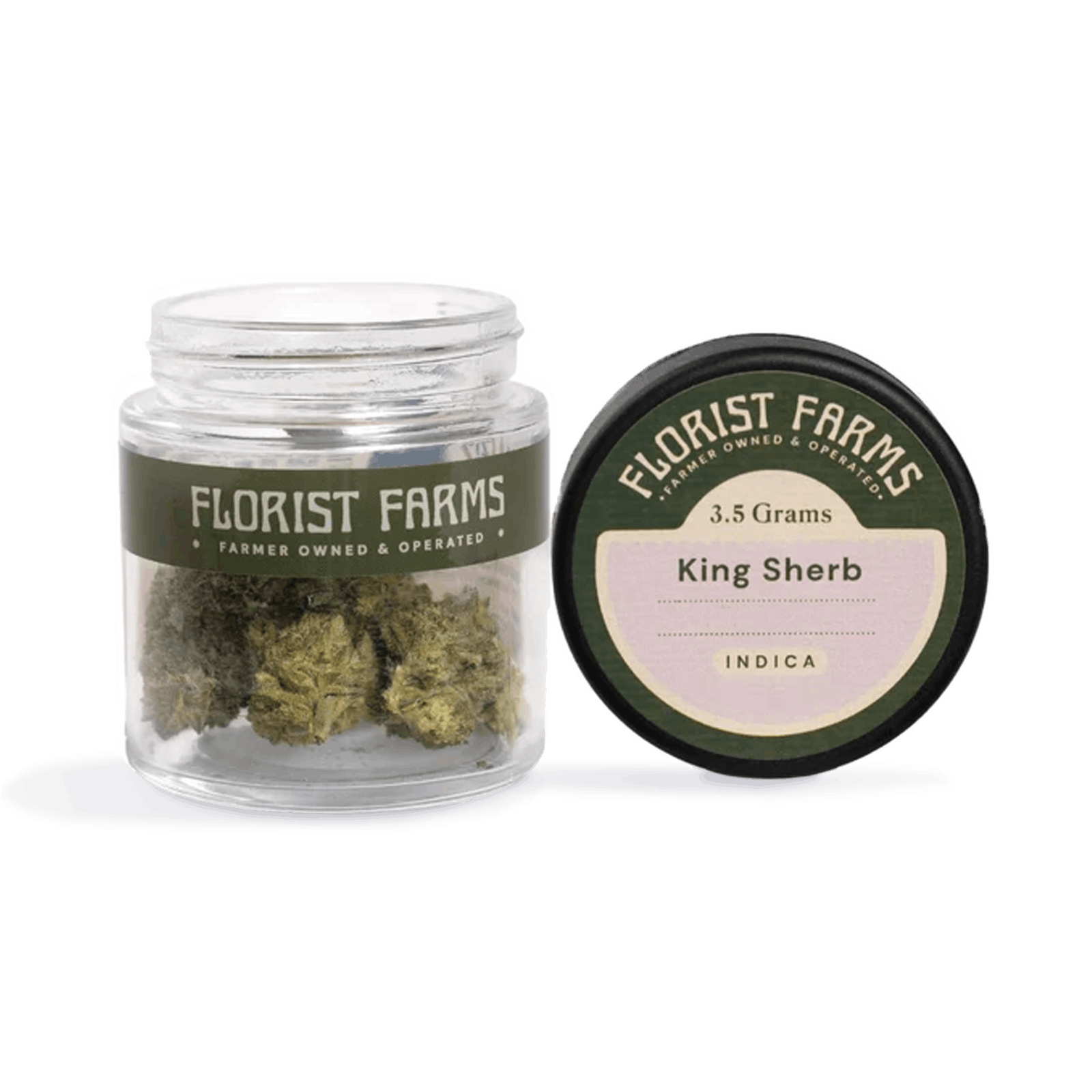 Brand: Florist Farms
King Sherb | 3.5g
Effects: Relaxing, Carefree, Cerebral
Taste: Citrus, Sweet Berry, Candy
Genetics: OGKB 2.1 x Blue Sherbert
The perfect mix of OGKB 2.1 x Blue Sherbert comes on incredibly smooth and is a great way to recoup after a hard day. The relaxing yet cerebral effects are immediately noticeable with a sweet candy-like flavor through the session.
Effects
HappyRelaxedSleepy
About the brand :
Florist Farms
Florist Farms is on a mission to make the world a better place. They grow cannabis using regenerative farming techniques, which means they use healthy soil, cover crops, compost, and no chemical pesticides or fertilizers.