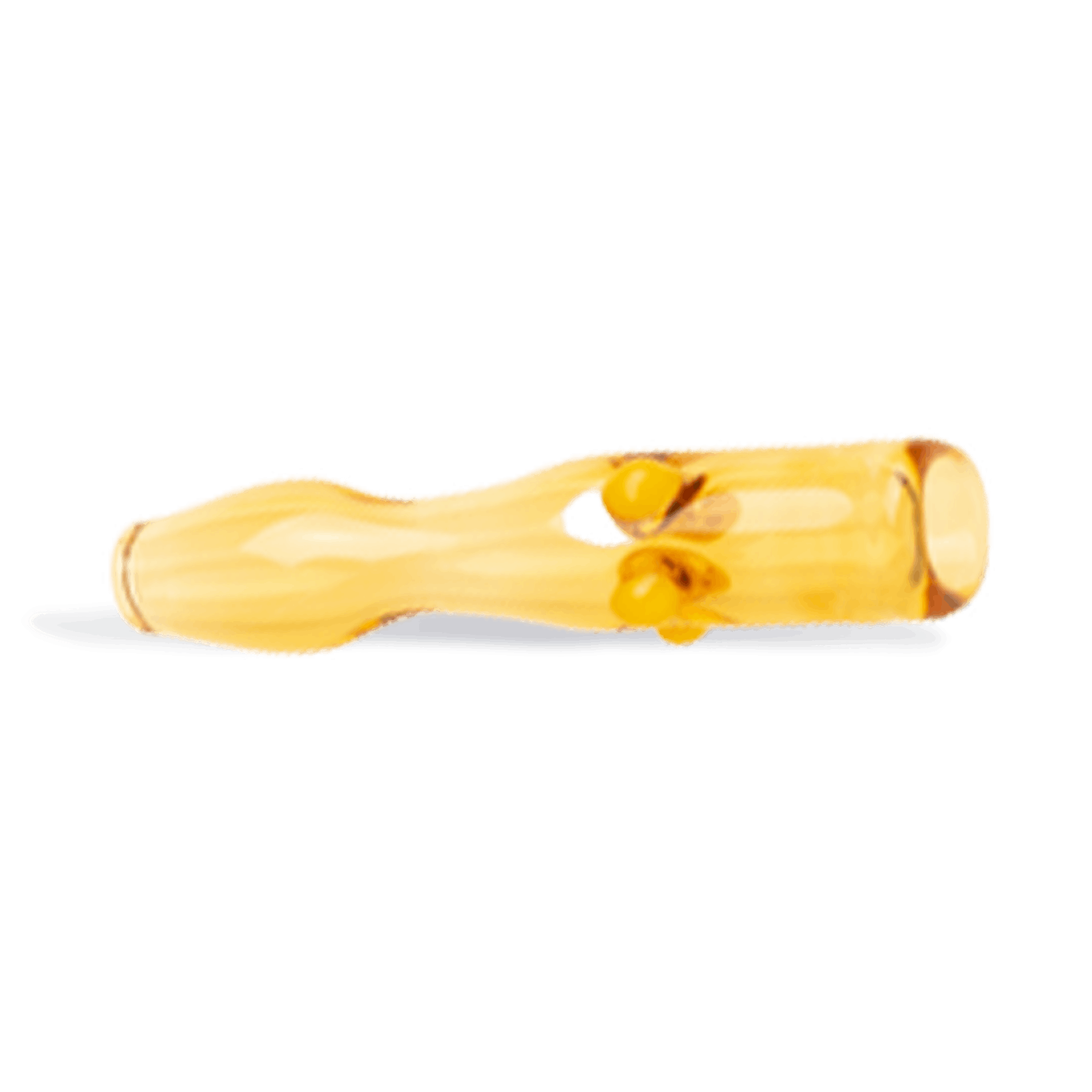 Brand: House Of Puff
Mickalene Marigold Soho Cigarette Holder
The sophisticated new Soho Cigarette Holder will give your sesh a dash of downtown sophistication. When you use this holder, there's no more contact between your lips and your rolling papers. So your smoke stays nice and firm, and your lips stay picture perfect.
But a good cigarette holder is much more than an accessory. It safeguards your throat, fingers, makeup, and clothes. It also helps you make the most of your mix. With all that going for it, a beautiful cigarette holder is the perfect addition to your stash bag.
The petite Soho Cigarette Holder is also made to accommodate different filter sizes. You can smoke out of either end of it. A slimmer smoke fits in one end, and a thicker one in the other.
Handcrafted by an artist in California, this exquisite hand-blown glass cigarette holder also comes in Taeuber Tuxedo white, Gentileschi Green, Emin Orchid pink, and Keun Cornflower blue.
Each hand-blown glass cigarette holder is a one-of-a-kind work of art all your own. Slight variations show the artist's hand.
 Materials | Hand-blown borosilicate glass
 For tobacco use only.
About the brand :
House Of Puff
House of Puff is on a mission to change the way we think about cannabis consumption. They use the power of art to make it feel chic and effortless. By collaborating with women and BIPOC artists, they infuse their products with a high-culture aesthetic. They also create inclusive educational content that focuses on cannabis, art, and social justice. As a women-owned and Latina-led company, they're committed to promoting inclusivity and breaking down the stigmas surrounding cannabis.