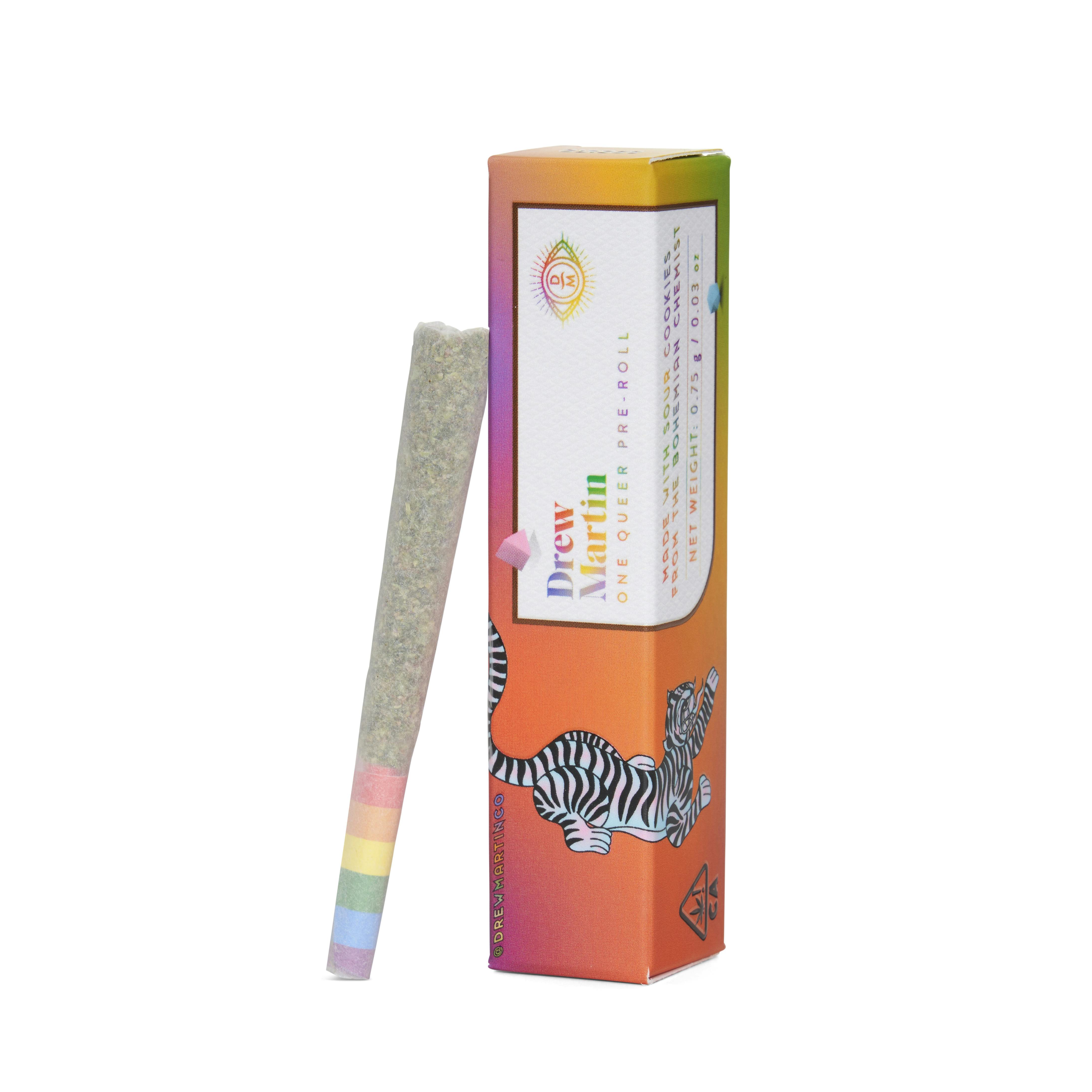 Brand: Drew Martin
One Queer Pre-Roll
This year we bring you a stunning sativa moment to keep the celebrations going– so you can do more while doing good!
In California, $1 from every pre-roll at MedMen goes directly to the Unique Woman's Coalition— centering Black Trans culture, the UWC has provided mentorship, scholarship, and resources in support of the trans and non-binary community for over 20 years. Our allies at MedMen will be generously matching every donation with an additional $1!
Cultivar: Forbidden Wonder (Forbidden Fruit X Watermelon Zkittlez x P1) Notes of watermelon, sugary pineapple and blackberry jam. A strain rich in limonene, caryophyllene, and myrcene.
Effects
CreativeEnergeticFocusedHappyInspired
About the brand :
Drew Martin
A curated blend of sun-grown cannabis and globally inspired botanicals, Drew Martin created their pre-rolls to be shared among friends. They're expertly crafted to be unlike anything you've ever tasted and deliberately low dose so you're always in the room.
From overdue hangouts to everyday adventures, they're for any time you want to let loose and connect. It all comes down to doing what you enjoy with people you like. Here's to the good times – long may they roll.