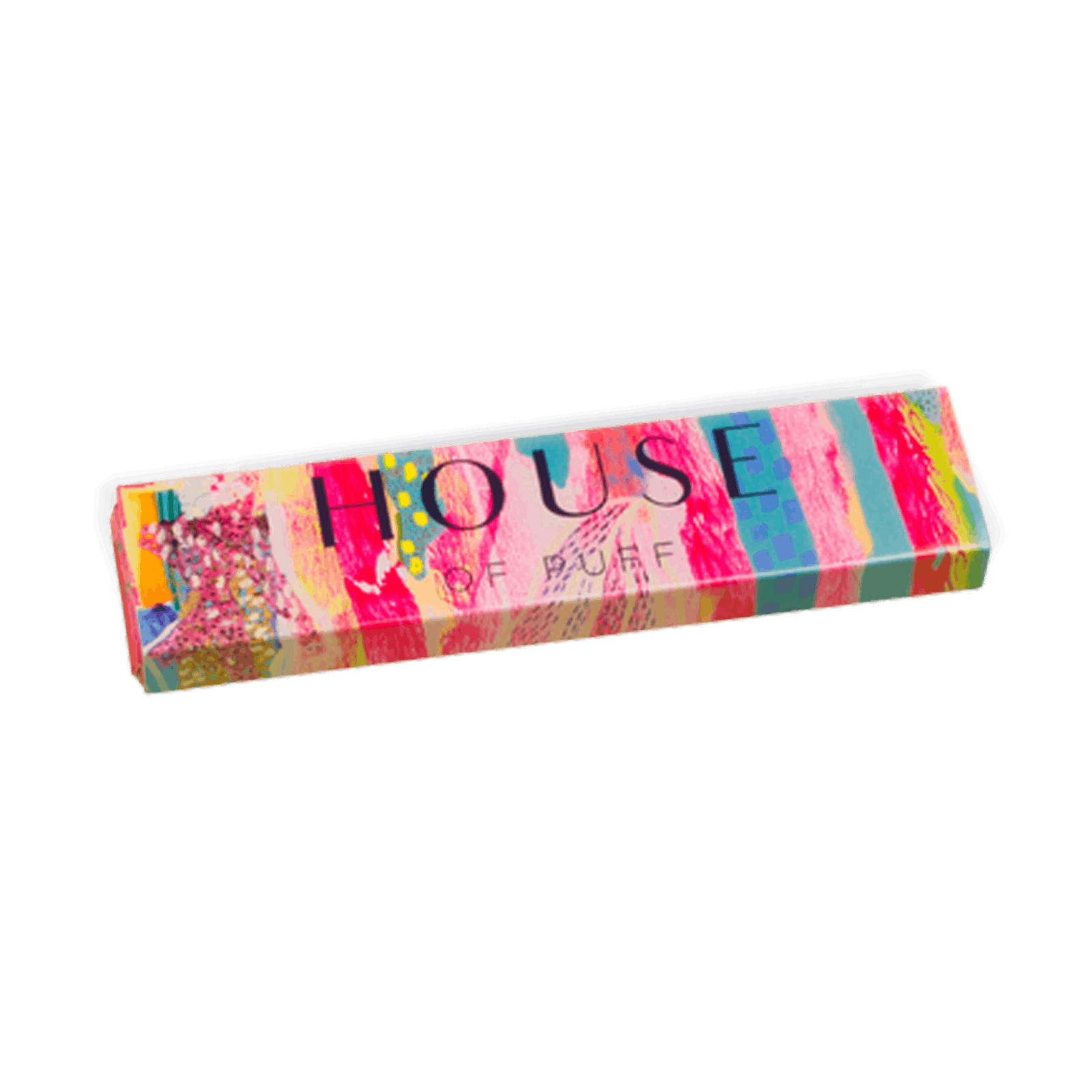 Brand: House Of Puff
Paula Flores Collection Rolling Papers
Make getting lit even more pleasurable—with art that will take you to a beautiful place right on your rolling papers. That's what the artist series is all about.
You won't find pretty rolling papers more inspiring than their first collab with internationally acclaimed Latine artist, Paula Flores. These gorgeous papers come wrapped in the vibrant image of her original painting, Grass Level.
A portion of the proceeds from each pack goes directly to the artist. So you're not just getting yourself a work of art. You're also supporting this artist with every pack you buy.
In keeping with Paula's focus on nature, both the hemp rolling papers and slow-burning tips are unbleached and completely natural.
King size papers sold in packs of 2.
More about the artist:
Latine artist, Paula Flores, explores the complexity of nature. She mixes organic and industrial materials—even putting real leaves and other living things into her art. Through an often colorful palette, she seeks to solve environmental problems by enhancing interspecies communication. Born in Mexico, Paula is currently working in Austria. The original of her painting, Grass Level, was first exhibited at the Museum of Contemporary Art San Diego.
Material | Unbleached hemp, 33 leaves per booklet with thin, slow-burning tips.
For tobacco use only.
About the brand :
House Of Puff
House of Puff is on a mission to change the way we think about cannabis consumption. They use the power of art to make it feel chic and effortless. By collaborating with women and BIPOC artists, they infuse their products with a high-culture aesthetic. They also create inclusive educational content that focuses on cannabis, art, and social justice. As a women-owned and Latina-led company, they're committed to promoting inclusivity and breaking down the stigmas surrounding cannabis.