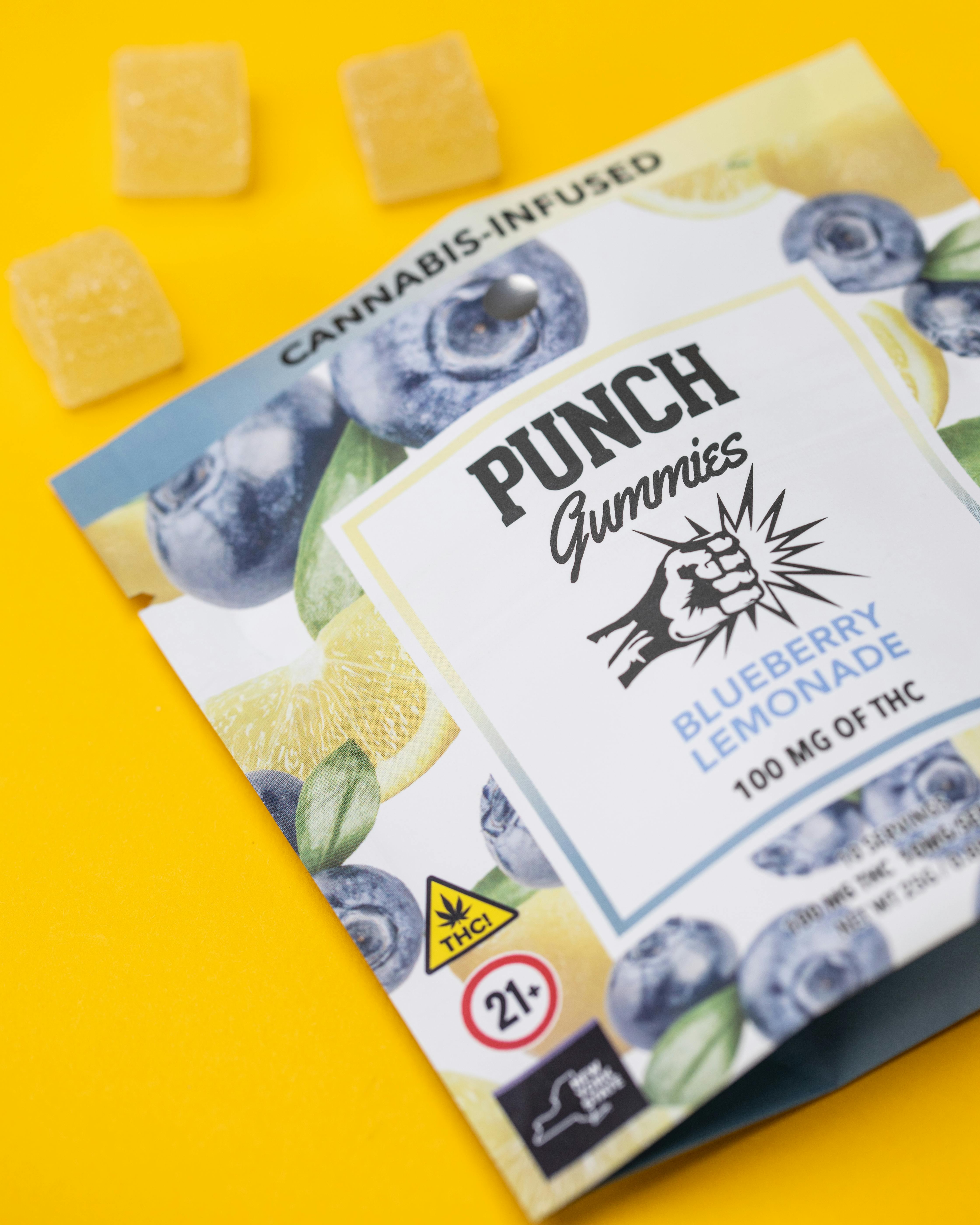 Brand: Punch Edibles
Punch | Blueberry Lemonade | 100mg
Indulge in the delightful fusion of flavors with our Blueberry Lemonade sugar-coated gummies. Experience the perfect harmony of sweet blueberries and sweet lemonade, creating a tantalizing taste sensation. With each bite, you'll enjoy the satisfying texture and the irresistible flavor combination. Treat yourself to a mouthwatering snack that captures the essence of Blueberry Lemonade in every chewy and flavorful gummy.
—
Kosher.
Effects
CalmHappyRelaxedEnergetic
About the brand :
Punch Edibles
In 2013, the edibles market was lacking a product that was flavorful, size appropriate, potent, and most importantly, consistent. After months of hard work, the PunchBar was developed. Punch Edibles was born on the idea of providing a sensibly sized, high-dose edible. Patients could now enjoy their medicine with great flavor, minimal calories and sugar, all in a consistent and safe way.
All Punch products are lab tested and made with premium concentrates. Punch is located in hundreds of dispensaries throughout California, with a customer base that has remained loyal since the beginning and continues to grow daily.