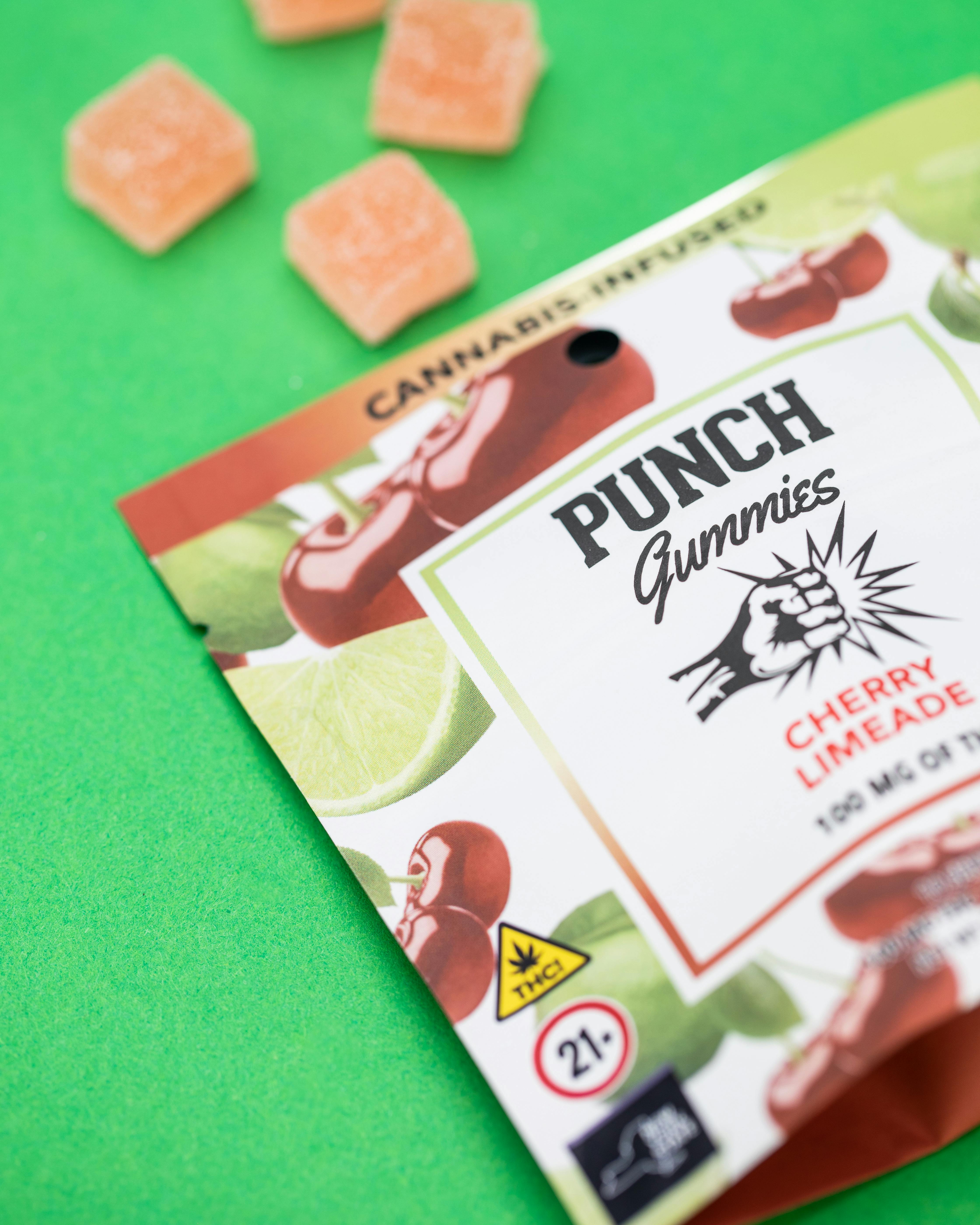 Brand: Punch Edibles
Punch | Cherry Limeade Gummies | 100mg
Our Cherry Limeade sugar-coated gummies are a delightful flavor combination, that balances the sweetness of cherrys with the tanginess of lime. It offers a unique and refreshing taste experience that is both juicy and zesty. The cherry flavor is sweet, juicy, and bursting with fruity notes, while the lime flavor is bold, with a refreshing and acidic kick. Together, these two flavors create a perfect balance of sweet and tart, making Cherry Limeade a popular choice for those who love bold and fruity flavors.
About the brand :
Punch Edibles
In 2013, the edibles market was lacking a product that was flavorful, size appropriate, potent, and most importantly, consistent. After months of hard work, the PunchBar was developed. Punch Edibles was born on the idea of providing a sensibly sized, high-dose edible. Patients could now enjoy their medicine with great flavor, minimal calories and sugar, all in a consistent and safe way.
All Punch products are lab tested and made with premium concentrates. Punch is located in hundreds of dispensaries throughout California, with a customer base that has remained loyal since the beginning and continues to grow daily.