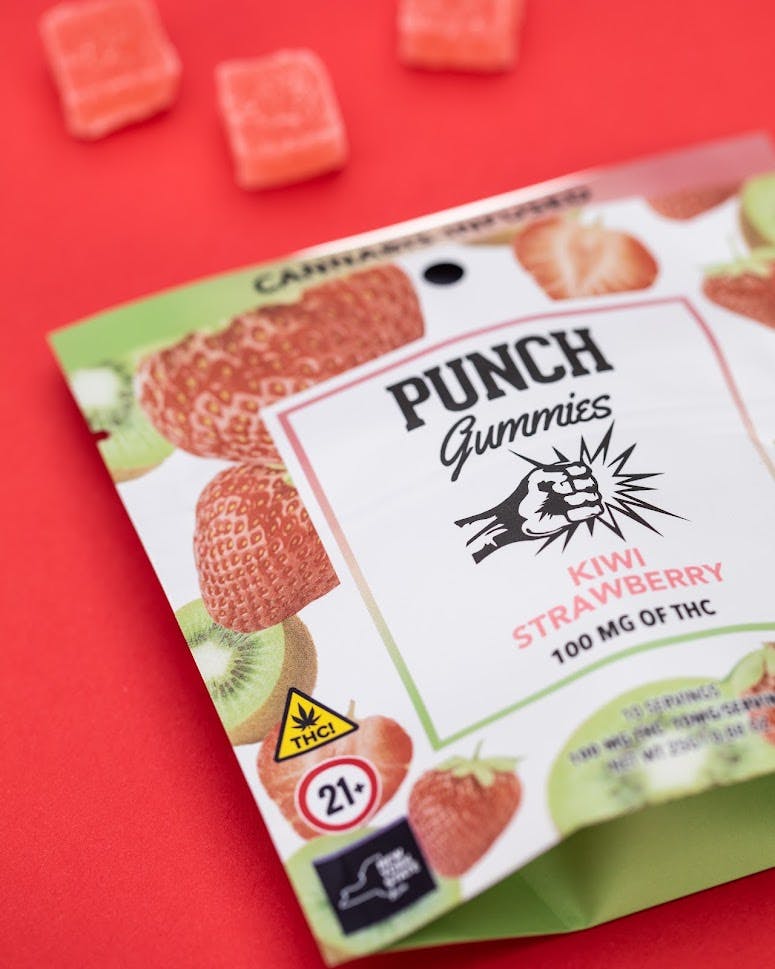 Brand: Punch Edibles
Punch | Kiwi Strawberry Gummies
Kiwi Strawberry flavored gummies offer a delightful and refreshing combination of two of the most beloved fruity flavors. The classic strawberry complements the tropical flavor of kiwis, creating a flavor that is both tangy and sweet. The gummies are coated in a sugary layer that enhances the flavor of the kiwi and strawberry, making every bite a burst of fruity goodness. These gummies are a perfect snack for anyone who loves fruity treats, and they are sure to leave your taste buds craving more.
100mg thc gummies
10mg per gummy
10 gummies per pack
Indulge Responsibly
Effects
HappyRelaxedCalmEnergetic
About the brand :
Punch Edibles
In 2013, the edibles market was lacking a product that was flavorful, size appropriate, potent, and most importantly, consistent. After months of hard work, the PunchBar was developed. Punch Edibles was born on the idea of providing a sensibly sized, high-dose edible. Patients could now enjoy their medicine with great flavor, minimal calories and sugar, all in a consistent and safe way.
All Punch products are lab tested and made with premium concentrates. Punch is located in hundreds of dispensaries throughout California, with a customer base that has remained loyal since the beginning and continues to grow daily.