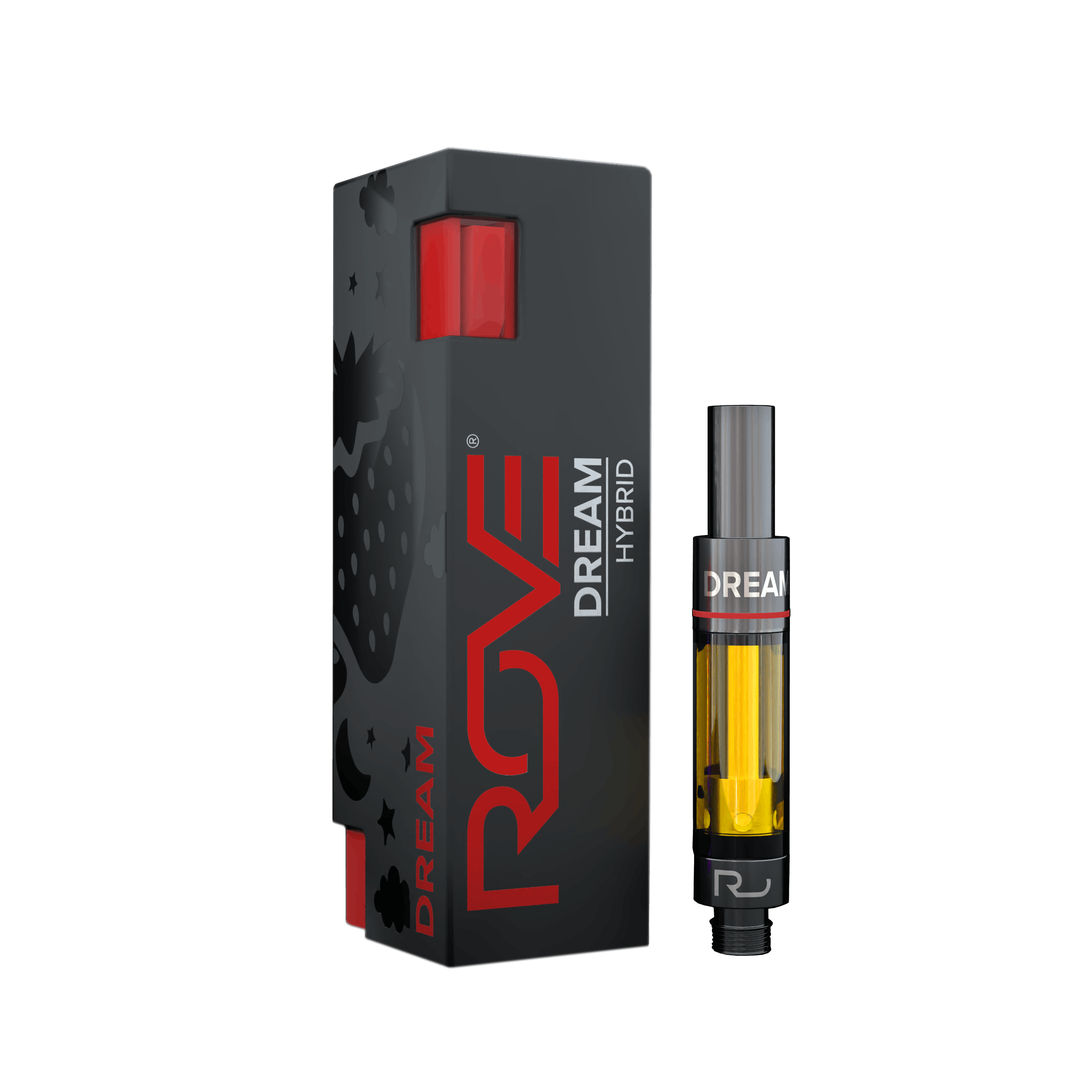 Brand: Rove
Rove | Dream
This Blue Dream, Strawberry Cough cross is a sativa dominant hybrid. It balances full-body relaxation with gentle cerebral invigoration. With a sweet strawberry aroma, it delivers swift symptom relief without heavy sedative effects. The high THC content will awaken your senses and may relieve symptoms of pain, depression, and nausea.
• Strawberry
• Sweet
• Diesel
Effects
CalmHappyRelaxedEnergetic
About the brand :
Rove
WHO WE ARE:
OUR VISION
At Rove, we believe in honesty, simplicity and transparency. Our goal is to provide customers with the highest quality products that taste great and are created with them in mind. Welcome to our brand, where the best is always getting better.
OUR PRODUCTS
Our products are made using 100% organically grown cannabis. Creating the ultimate individualized cannabis experience means perfection in every step of the process. From cultivation to cartridge, we do everything in house, and take pride in bringing our consumers high quality, great tasting, transparent products.
OUR STORY
Rove was born at the intersection of art and science. Our team of long time industry enthusiasts, boasting a combined wealth of experience in cultivation, extraction and laboratory science, joined together with a mission to produce better, tastier, more honest cannabis products..
Interested in Rove?:
Email: info@rovebrand.com