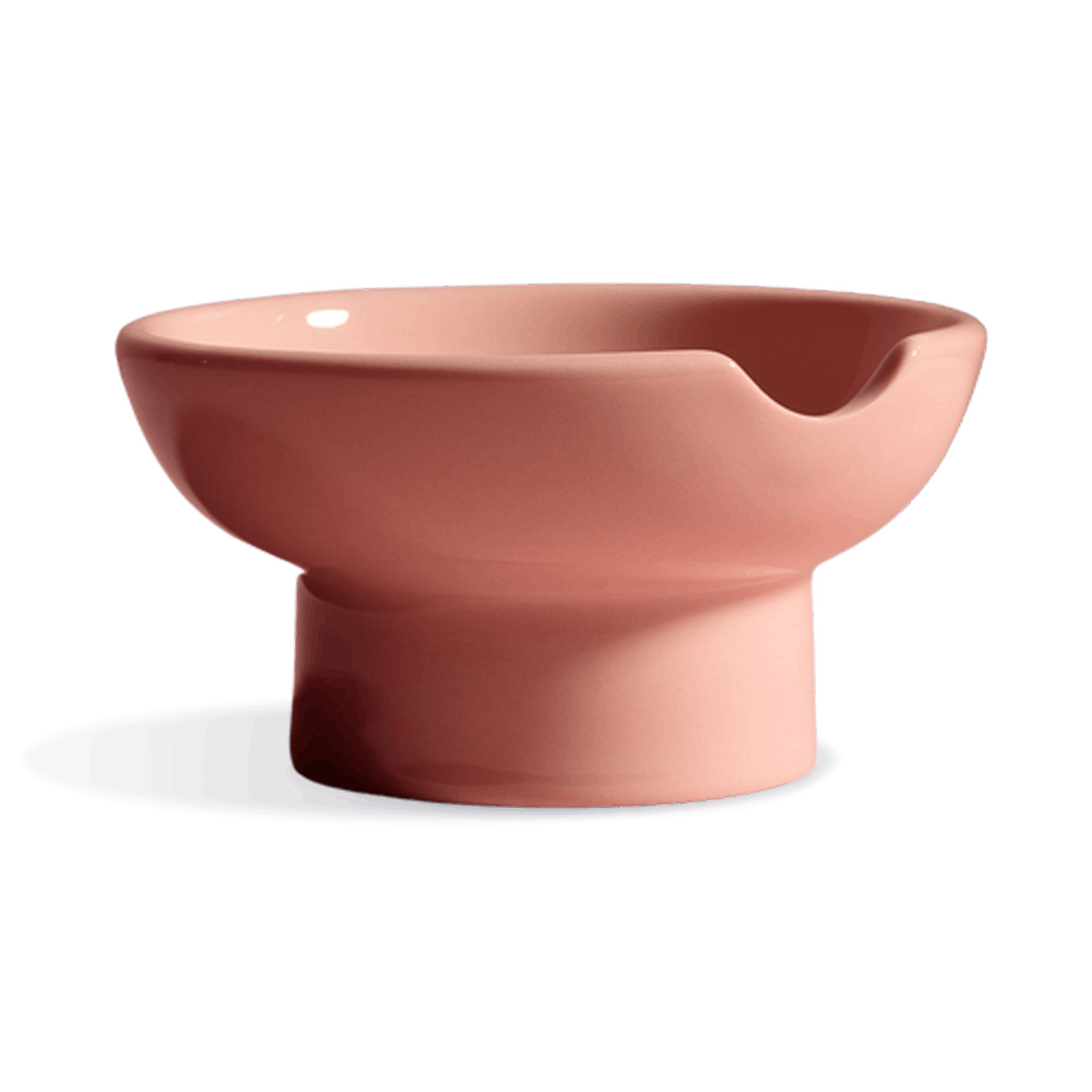 Brand: House Of Puff
Signature Pink Barrow Street Herb Bowl
No more wasting your mix by spilling it onto the countertop or all over a tray. The Barrow Street Herb Bowl comes in the perfect proportions to keep your herbs right where you want them—at your fingertips. It also now comes in our bestselling Signature Pink!
The wide, shallow bowl is perfect to grind directly into or to stir up a mix of multiple ingredients. Once you're done packing your pipe or cone, just pick the bowl up by its charming little foot and pour any leftovers right back into your storage container.
With a divet for your smoke, this diminutive footed bowl doubles as a unique ashtray.
Inspired by the gentility of a tree-lined lane in New York City's West Village, the Barrow Street Herb Bowl is just as at home on your tablescape as it is holding your herbs. Use them as elegant salt cellars or for a mid-course amuse bouche.
Each handmade herb bowl is a one-of-a-kind work of art all your own. Slight glaze variations show the artist's hand.
These chic smoking accessories also come in Adela Lavender, Birgit Blue, Mickalene Marigold, O'Keeffe Camellia, Gentileschi Green, and Manhattan at Midnight.
Material | Glazed stoneware
Hand wash, and replace if any cracks or crazing develop with age.
About the brand :
House Of Puff
House of Puff is on a mission to change the way we think about cannabis consumption. They use the power of art to make it feel chic and effortless. By collaborating with women and BIPOC artists, they infuse their products with a high-culture aesthetic. They also create inclusive educational content that focuses on cannabis, art, and social justice. As a women-owned and Latina-led company, they're committed to promoting inclusivity and breaking down the stigmas surrounding cannabis.