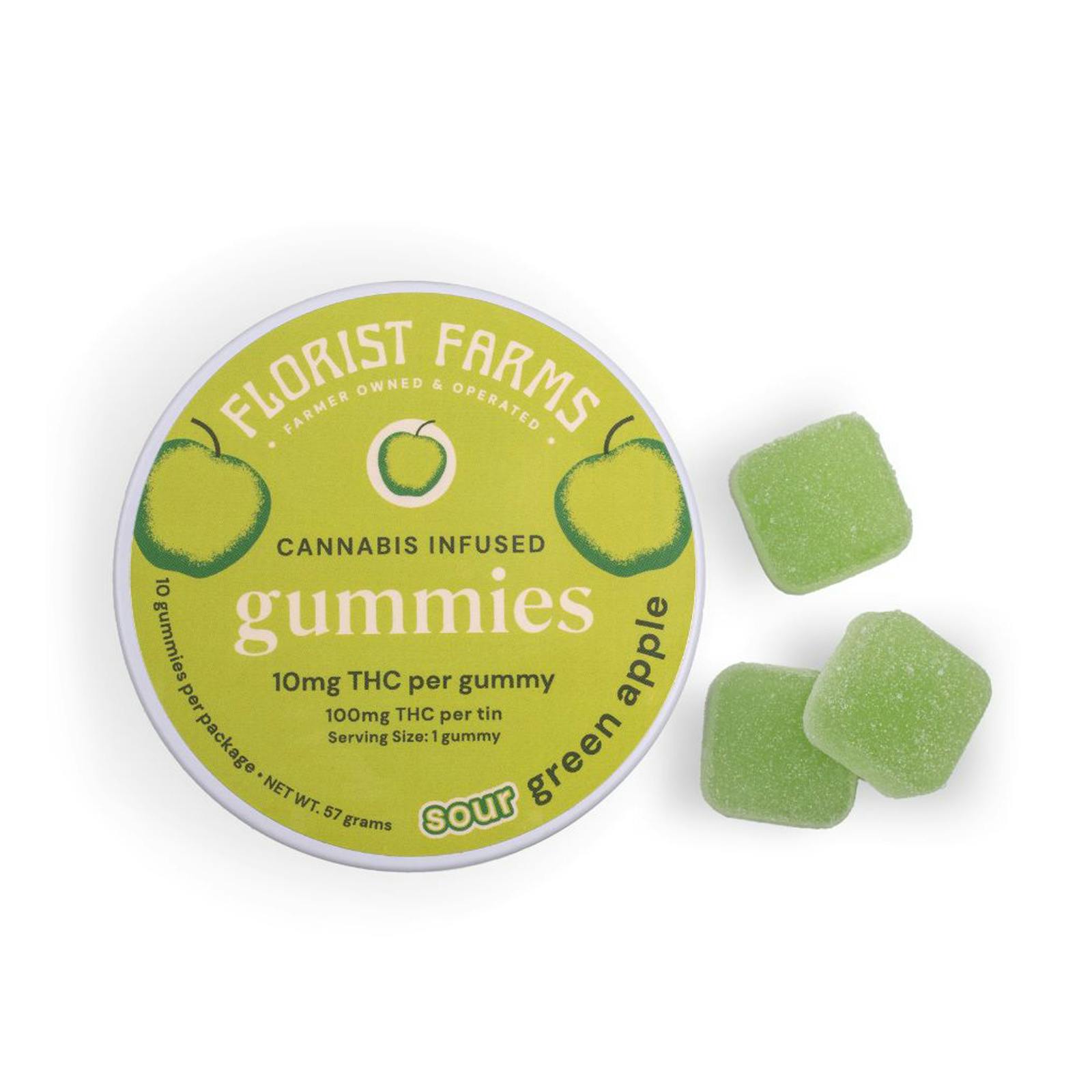 Brand: Florist Farms
Sour Green Apple Gummies
10 mg THC per gummy
100 mg THC per package
10 gummies per package
NY's finest hybrid cannabis extract measured and dosed with precision for a reliable experience that hits the sweet spot between relaxed and energized. These Sour Green Apple Gummies are a throwback to some one of our favorite flavors as kids and they don't disappoint – in flavor or effects!
INGREDIENTS: Corn Syrup, sugar, gelatin (bovine), sorbitol, citric acid, modified food starch (corn), flavoring, sunflower oil, Cannabis sativa extract, food coloring, (Yellow #5, Blue #1)
Effects
CalmEnergeticHappyRelaxed
About the brand :
Florist Farms
Florist Farms is on a mission to make the world a better place. They grow cannabis using regenerative farming techniques, which means they use healthy soil, cover crops, compost, and no chemical pesticides or fertilizers.