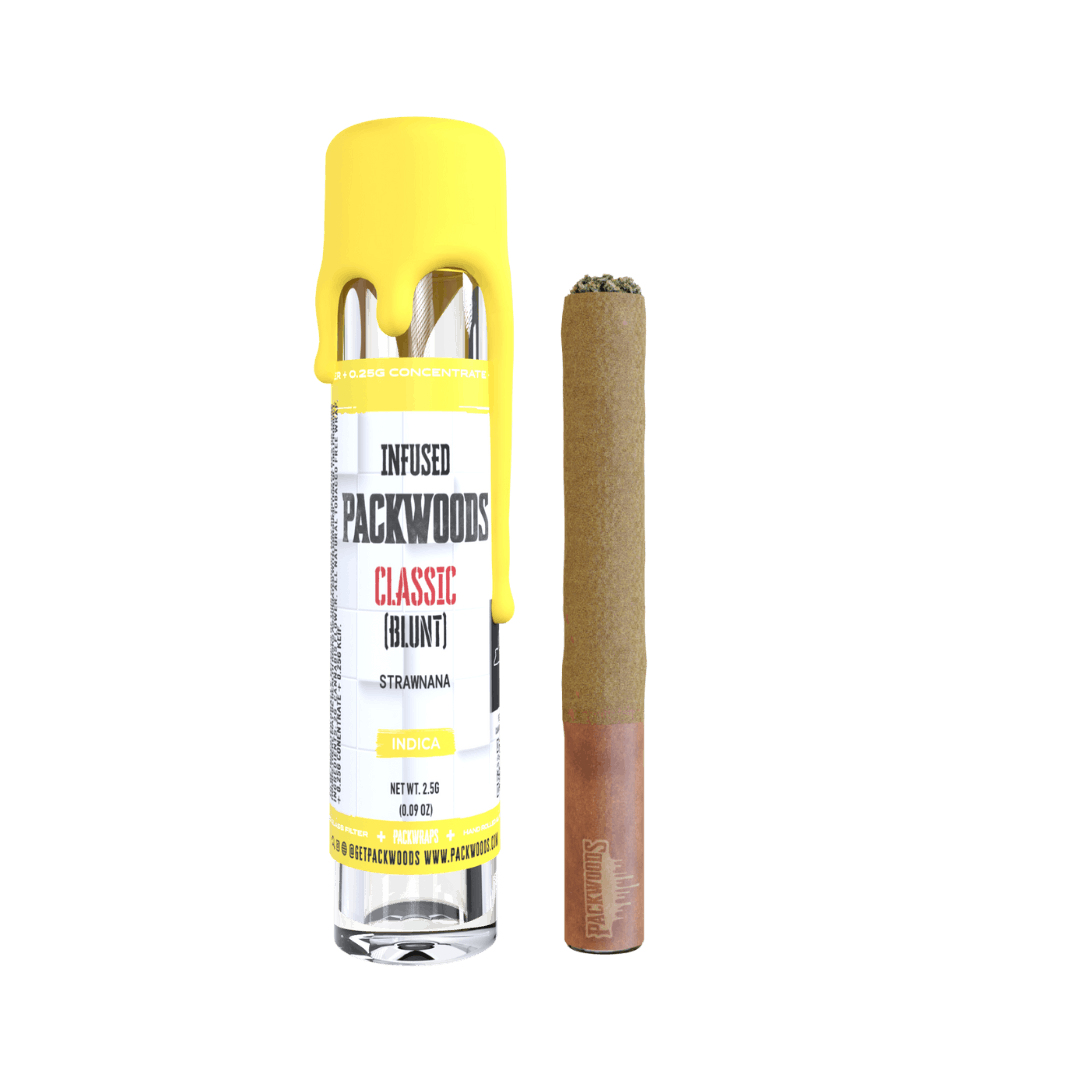 Brand: PACKWOODS
STRAWNANA | Classic Blunt | 2.5g
The quintessential Packwoods experience – a luxurious, hand-rolled masterpiece.
– Premium Flower: artfully rolled with the highest quality indoor flower
– Infused for Potency: Rolled with single-strain, high-quality extract for a more potent effect.
– Dusted in Kief: Indoor-grown, strain-specific, dry-sifted trichomes.
– Hand-rolled perfection: all of our blunts are rolled the OG way (by hand), ensuring each blunt is crafted to perfection.
– Rolled Using 100% Hemp Packwraps: our Packwraps are a nicotine-free hemp paper crafted for a smooth, slow-burning experience
– Glass Filter: Our USA-made glass filters provide a smoother, consistent draw from start to finish."
Effects
HappyRelaxedSleepy
About the brand :
PACKWOODS
At Packwoods, We Roll Different. From the way we roll our blunts to the way we roll at our events, we always go above and beyond to show out for the cannabis community. We're a small group of cannabis connoisseurs, dreamers, and tastemakers who take pride in creating dope shit and sharing it with people like you.