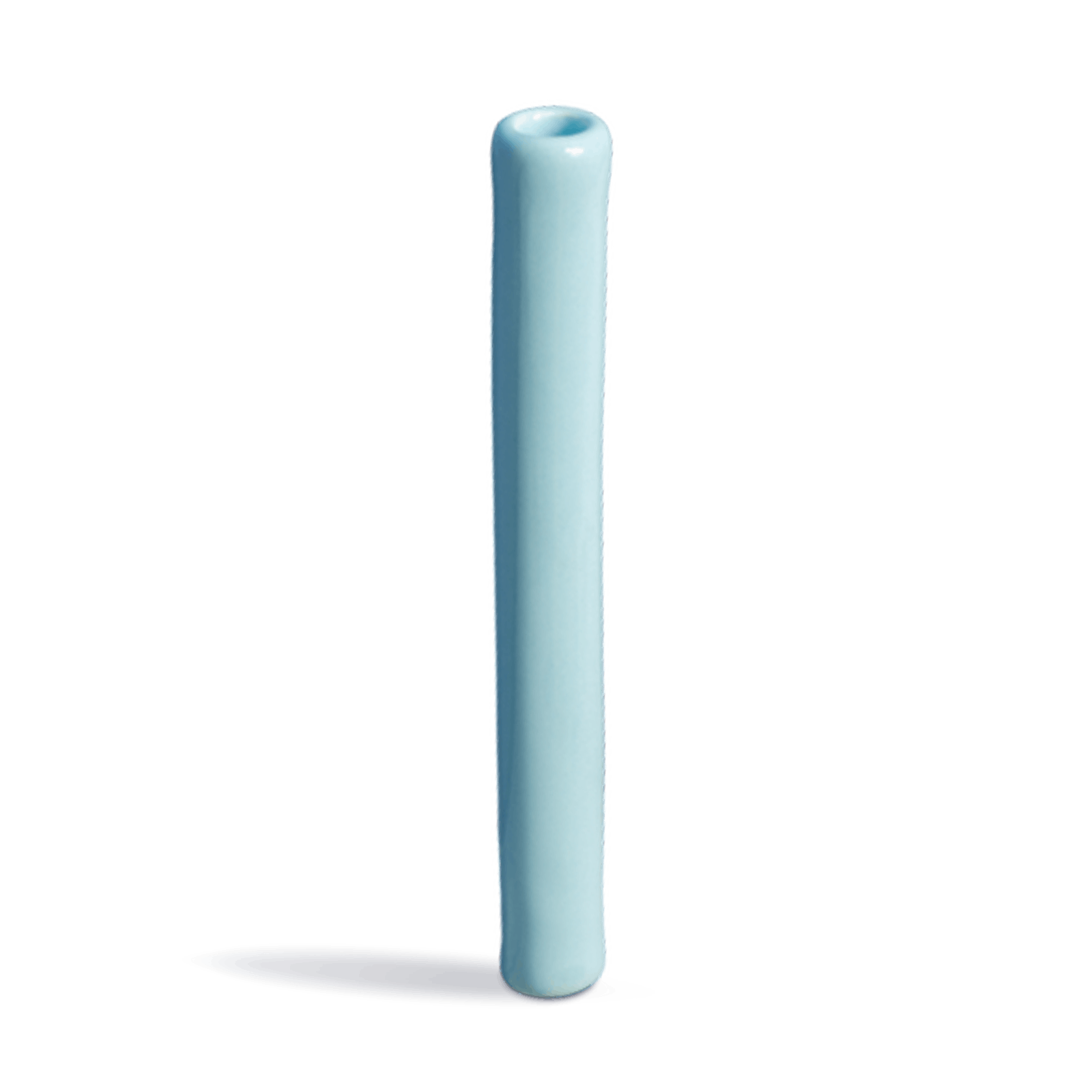 Brand: House Of Puff
Birgit Blue Le Pipe
Puff in style with our updated Le Pipe now in Birgit Blue—because why have just one pipe when you can have one to match every outfit?! 
Influenced by the latest trends in art and fashion, our slim one hitter pipe has an elongated silhouette that makes your smoke feel as chic as you. And it's not just a stunner—the longer body cools your smoke more effectively for a smoother, more powerful draw.
This ceramic one hitter is made of durable stoneware and will slip discreetly into your teeniest handbag. It also comes with a step-by-step guide for how to keep your pipe lit. 
Material: Stoneware pipe with non-toxic glaze
Care Instructions: Hand wash, and replace if any cracks or crazing develop with age. For tobacco use only.
About the brand :
House Of Puff
House of Puff is on a mission to change the way we think about cannabis consumption. They use the power of art to make it feel chic and effortless. By collaborating with women and BIPOC artists, they infuse their products with a high-culture aesthetic. They also create inclusive educational content that focuses on cannabis, art, and social justice. As a women-owned and Latina-led company, they're committed to promoting inclusivity and breaking down the stigmas surrounding cannabis.